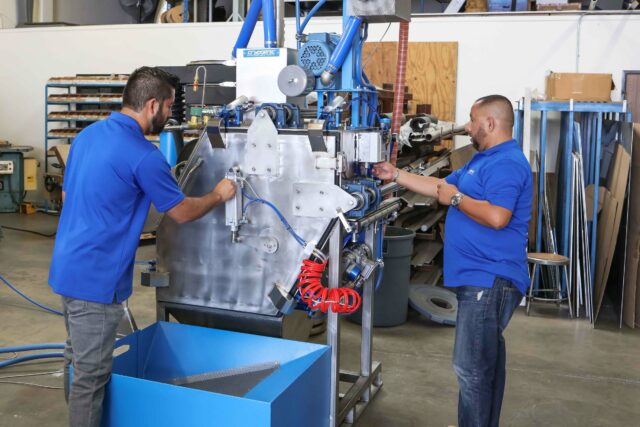 Let us teach you how to use your new cryogenic deflashing machine
When you purchase a new CSP cryogenic deflasher, you have the option to take advantage of hands-on machine assembly and on-site training at your facility. Our experienced technicians will travel to your facility and spend time working directly with your supervisors and operators to ensure they know the ins and outs of the equipment. We will cover basic operations, trouble-shooting and more.
Give your team the benefit of learning directly from the creators of your new cryogenic deflasher so you get the most out of your investment. Call us for details.
*Your cryogenic deflasher must have electrical service, liquid nitrogen, and air connected to the machine before setup and training can be scheduled. CSP does not perform those services. They should be completed by a licensed contractor.