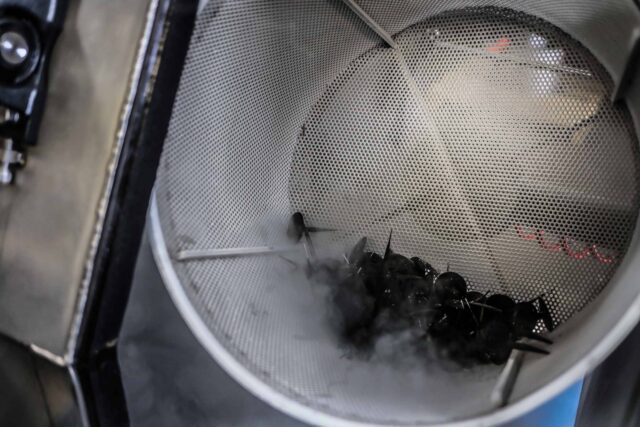 If you are not quite ready to invest in your own cryogenic deflasher, Cryogenic Systems & Parts has you covered with full-service contract deflashing right here in our Anaheim, CA facility. We can handle small or large orders, and we guarantee a quality outcome. Contract deflashing service is also a great way to test our machines to determine which one might be right for your business.
Pricing is dependent upon load size and the machine required to deflash your particular material. We will tailor our service to your specific needs.
Please note: if you are sending test parts to our facility, please include a data sheet stating your part's compound material, part number, and a finished sample for our reference. We'll do the rest!